Posts Tagged 'obama'
The President, in a desperate attempt to change his pansy image, attended the National Asskicker Society meeting this week.  Members unanimously voted him Honorary Chief of the Society for "showing the mean angry face of a determined bully who meant business and would take no prisoners."  The President was humbled so much in this designation that the Board almost decided to take the honor away from him.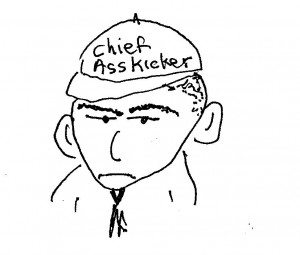 The Chairman of the Society, Elfred DeJong, officially known as the F#?%Head Supreme, said that the President has made great strides in flushing out his inherent weenyness that had made him the lapdog of the bleeding heart liberals.  "But we need to see more than just a snippet or two of tough talk," he said.  "We need to see him chasing down those Washington idiots across the White House lawn and literally be kicking their asses along the chase.  We want it to look like a bloody Three Stooges routine.  He needs to be Moe.  That's when we'll be truly convinced of his ability to earn the honor bestowed upon him today.  We'll be watching."
A spokesman for the President said he is going to seriously try hard to be an A-1 Asskicker, even though it runs against all his natural instincts.  He has started watching old James Cagney face-slapping movies, and some Clint Eastwood Dirty Harry movies to better learn classic jerkism.  He has even considered pulling out the old strap on his kids.  The President has cancelled his memberships in the Mamby Pamby Society, the Gutless Wonders Association, and the Men With Tears.  "He's committed.  There will be no tear sheds around here, believe me."
As the President left the National Asskickers Society meeting, he tripped on his shoelace and fell flat on his face.  "There's still work to do," the President said as he brushed off his Armani suit.  The Society Chairman said that they could always retract the honor if he returns to acting like a boob.
Disclaimer:  all stories in Bizarreville are fiction, even the ones you'd swear are real.
Nancy Pelosi…come on down!!  You are the next contestant on the Price is Fright.  Whooop, whooop, whooop.  Okay contestants, here we go.  Johnny, what's the next item up for bid?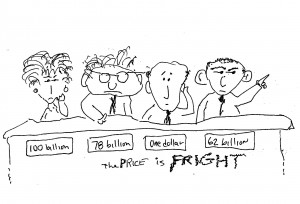 Bob, the next item is….a package of 100 fresh new jobs!!!!  These are not just any jobs.  They are jobs for people with no skill whatsoever.  From Slob Mart, your source for thumb-twiddling that keeps people busy…but not too busy.  Nancy?
I'll bid $100 billion.
Wow, Nancy, that's about $ 1 million per worker.  Remember this is just wheel-spinning type work, not brain surgery.  Harry?
Yeah, that's way too high for jobs that are basically make-work jobs.  Come on, give me a break.  I'll say $78 billion.
Okay, now we're getting serious.  Joe….you're next…
I'll bid one dollar.
One dollar for 100 jobs??  Are you just plain nuts, are you smoking dope, are you a babbling nincompoo…..ooops, never mind.  Okay, one dollar.  Barack?
It's not as simple as just bidding for jobs at some arbitrary price.  It's about the impact this type of job creation will do to the overall national economy.  These 100 jobs will be a catalyst to spark job creation on a broad scale, across each and every industry, from autos to computer information systems, from high-end consulting to low-end toilet cleaning.  And how do you measure the value of creating these jobs?  You can't ….
Barack, Barack….please, man.  Just shut up.  Shut your cake hole, and give me a freaking bid already.
$62 billion.  There….you happy now?  You dirty, good-for-nothing mother mrrrrr,  mrrrrrr, mrrrrr, mrrrrr….
Thank you.  Retail price….$62 billion!!  Barack, you got the number precisely on the dot.  How did you ever do that?
It's easy, Bob.  He's the one who makes up the friggin' numbers.  He pulls the number out of thin air, and pooof, it's a done deal.  If he would have said $200 billion, the answer you would have shouted would have been $200 billion.  Are you that naive?
Harry, it sounds like there is a little resentment building there in your craw.  Am I right?  A little jealousy going on between you and the big guy?  Are you getting your little snoot in a wrinkle?
No, Bob.  I don't care if he always wins.  I mean we're all winners when we dump $62 billion to create jobs in the important "unskilled" element of the labor force…the guys who can't walk and chew gum…the poor fellows who add zero value to our national productivity.  We know that if the government doesn't do it, no one will.  Certainly the private sector won't do its civic duty by offering these poor deadbeat souls a job.  No, Bob, I'm happy and proud to be playing the game, and frankly can't wait for the next item up for bid.
(Buzzzzzz).  I'm sorry, but we're out of time for today.  But please join us tomorrow, when our contestants will be bidding on a research study to evaluate the consistency of hedgehog bowel movements.  Until then,  good night friends.
Disclaimer:  all stories in Bizarreville are fiction, even game shows
The White House just announced plans to change suppliers of their official hand-wringing towels.  They claim that the current supplier has failed to deliver a consistent quality  product that can hold up to the demands of their intense users.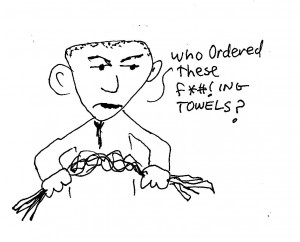 A White House spokesman indicated that the previous towels provided by Waaah Waaah Inc literally turned into shreds during the current BP oil spill crisis.  "They just were not up to the task," the spokesman said.  "We had a group of 10 of us in the Oval Office wimpering, crying, and wringing the snot out of those towels.  9 out of 10 basically disintegrated, turning into a mangled mess of sloppy thread.  The 10th was used by a staffer who apparently dozed off during the meeting."
Waaah Waaah has said that they never warrantied their product line for this enormous level of wringing that the towels recently were subjected to.  They said that they would have normally expected the Chief Executive to stop crying, and start doing something at this stage of the crisis, as all his predecessors would have done by now.  "This Chief has just thrown us for a loop," said Frank Waaah, CEO of the company.  "It appears we are in a new age of fret, that may require us to totally rethink how our product line is designed."
The new supplier, Boohooski Wet Mops Inc., promised to deliver hand-wringers made out of heavy-duty denim with kevlar wire reinforcement.  They say that their towels are strictly made for wringing, and caution the texture is much too rough for facial skin contact.  They claim that they will guarantee the steady performance of their Max Wring Whinecloths for either the entire length of the BP oil spill crisis, or 2 years, whichever comes first.
Disclaimer:  all stories in Bizarreville are fiction, even the ones you would swear are real.
The President, tired and confused from a busy week, talked today about his upcoming priorities to rein in Wall Street, and implement sweeping climate control legislation to address global warming, or global cooling, whatever it seems to be doing.  But in the course of getting ready for his speech, the teleprompter text got mixed up.  Somehow, the President's lunch order for Chinese also got fumbled into the mix.  It all went something like this: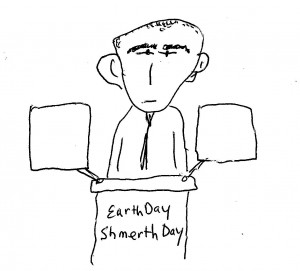 Friends, it has become apparent to me that a pressing national priority absolutely must be to put an end to the Wall Street mavericks who are spewing tons and tons of carbon dioxide, creating the greenhouse effect in our world.  On Earth Day, a day we celebrate the greenness of our hundred dollar bills, we can no longer merely accept a passive approach to burning cash and melting down coins just so the investment bankers and squirrelly speculators can eat General Tso chicken and pork fried rice.  It is their irresponsibility that inevitably created the economic crash that caused us to order the Cash for Clunkers program to reduce smog, and eliminate the odor that can come from sweet and sour sauce. 
So we will be taking firm steps to curtail coal-fired electrical power plants, and replace them with clean burning wontons.  There will be tax penalties that will have to be paid by these dirty industries, with proceeds going to help the poor homeless families who have been tossed out via foreclosures and/or failure to pay the delivery charge on their order.  But there will also be incentives for those people at Goldman Sachs and fuel-efficient bankers who continue to support our highest ideals, or at least continue to send me those fat campaign contribution checks (ha, ha).  But seriously, friends, our future, our kids' futures, and the future of egg foo young are all at stake if we don't insist on accountability for clean restrooms. 
Therefore, I am directing Congress to immediately pass these laws before our planet gets too warm and our egg-drop soup gets too cold.  It is time for us to act decisively, force all the greedy bankers to be quarantined at Three Mile Island, force all the polluters to eat sushi, and stop all the confusing rhetoric.  I am asking all the freedom-loving kooks who listen to talk radio or read the crazy stuff in blogs like "bizarreville" to cease and desist drinking green tea, and taste this new flavor of KoolAid that I just came across…tastes a little bit like sulfur dioxide.  And remember if we all just walk to our schools, stores, and workplaces we will save enough energy to buy a pu-pu platter.
Thank you, and have a good Moo Goo Gai Pan.
Disclaimer:  all stories in Bizarreville are fiction.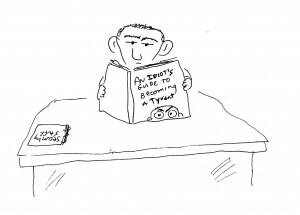 A Look inside the book….
Chapter One.
The tyrant-wannabe must first understand that it is not as easy being tyrannical as you would think.  It takes time, persistence, a willingness to go that extra mile in demonstrating consistent nastiness in a new, exciting unpredictable ways.  Many potentially world-class tyrants have failed to reach the pinnacles because they became too predictable…particularly in the ways they mistreated and tormented their people.  Best practice has always been to gin up a new element of creepiness each and every day that is radically different from the creep show the day before.
It is important that the tyrant-in-training first decide which type of tyrant he/she wants to be:
1. Benevolent tyrant who claims to be taking total charge in order to help people, particularly those who have not been able to realize full happiness in their lives.  These people may have pursued happiness, only to discover that some jerk took it away.  The benevolent tyrant will promise leveling things out, and naturally break that promise on a regular basis.
2. Taskmaster tyrant who decides, by gosh, he's got a job to do, and will get it done by shear force.  This tyrant believes he has a mandate from his adoring public to do whatever it takes, and feels he has total authority over his whole domain.  He will command his subjects to fulfill his wishes.  Head beatings may be necessary for slackers to his orders.
3. Ruthless tyrant who takes the taskmaster tyrant flavor one step further.  He normally discovers the root of all society problems is confined to certain people whose behavior is abhorant to him.  He spends most of his time trying to figure out ways to mum these people.
The irony in the tyrant choice decision is that it doesn't really matter which flavor you choose.  All end up essentially behaving the same way in time.  But most successful tyrants prefer to look like #1, the benevolent tyrant, because it plays better in the press.  It allows the creation of an image of empathy, which is effective at tricking the gullible public into believing he will truly help them out of their situation.  Of course, by the time they realize that they just stepped into a bucket of s#!&t, it's too late, baby.
Next, it is very important for the tyrant trainee to engage in Mirror time.  He must practice the various tyrant "looks", with at least 6 reps of 20 minute look drills per day, especially in the early days of the tyranny.  He should practice the look of growling at flunkie interruptions, eyeball popouts during any staff disagreement, furled eyebrows at idiotic citizen comments, total disgust at any sort of bad news, rage at any insubordination, and generally a scowl as a default look.  Repeated practice will make these looks come natural to the tyrant when the situation arises, since often there will not be a mirror available when needed.
The tyrant will want to quickly begin to develop his own henchman security force, who will bust heads, bust chops to enforce your agenda.  It's good to start early and create a probation program that will sort the true stars from the hench-talkers who talk a good game, but cannot truly clock a guy with one swift swipe.  Alignment training will be required, formerly known as brain-washing.  Brain-washing was never a very adequate term to use, since technically brains were never truly being washed in the detergent sense of the word.  In modern times, terms like visioning, developing common purpose, and execution are more politically correct terms to use to describe getting your henchmen's priorities right.
In the next chapter, we will discuss other important early aspects of creating that tyranny that historians will talk about for millenia, including the importance of selecting the proper gold and/or gem-encrusted throne that speaks to your individual personality.
Disclaimer:  All stories in Bizarreville are fiction, even some of the recommended reading.
The Left wing Administration, during the process of rolling-out their Total People Control program, have begun to feel a wee bit of pressure from ordinary citizens.  People are finally waking up from their political sleep, defogging their brains, and coming to realize that they could end up losing a lot of freedoms in the future, as these Changes You Can Believe In elements take hold.  More and more citizens are starting to get vocal at Tea Party rallies and Town Hall meetings.  Others are sending emails to their representatives…but of course, those are pretty much getting s#!*t canned by screeners, who are protecting the representatives' delicate ears from such blatant in-your-face feedback.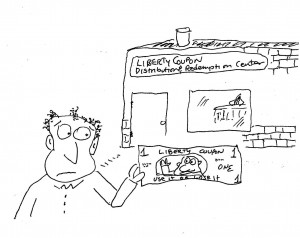 But last week, the Administration staffers got their eggheads together and developed a fool-proof plan to combat this wave of discontent, and get on a new course to change public opinion.  One of the Senior Gophers came up with the brilliantly innovative idea of issuing Liberty Coupons.  For that bit of initiative, the Gopher was given 2 free movie passes to the theater of his choice and 1 large popcorn/Coke combo…total estimated value of over 100 bucks.
The Liberty Coupons program would work like this.  Liberty Coupons could be granted by any member of government to individuals who have displayed superior loyalty, taken brave action to help crush any opposition, or just suck-up well.  These coupons could be sold or traded, but each coupon would allow the bearer the privilege of garnering one small act of freedom.  Multiple coupons could be used for larger acts of freedom.  All coupon redemption offers would be illustrated in a full-color catalog, produced by the new Department of People Control.
For example, one Liberty Coupon could allow the bearer to procure a simple act of freedom, such as being entitled to read a Sean Hannity book, buy a Rock&roll CD, or be allowed to cut down a tree on his/her property.  Trading in 5 Liberty Coupons could allow you to visit the Doctor of your choice, or perhaps be able to purchase a large order of fries at a designated McDonalds or Burger King.  A five-spot could allow a citizen the right to buy a 6-pack of Old Milwaukee beer at a non-governmental beverage distributor.  Or, it could allow you to paint a wall in your home a color other than the normally prescribed "Autumn Wheat".
And it would go up from there.  Ten coupons, for example, could permit you to lock your home doors.  Twenty coupons would allow you to purchase a non-hybrid vehicle…and for 2 more coupons, you could actually be allowed to buy a diesel.  Mind you, the coupons don't cover the price of the merchandise you would have to pay…only the right to be able to make the purchase….consumers would still have to fork over the dough, in addition to the Coupon. 
Thirty coupons would permit you to send your children to a non-ghetto school…or allow you to accept a job in the rapidly dwindling private sector…that is, if there are still any jobs available.
The Administration likes the program's premise, in that it is modeled after the successful Rewards programs that people now love so much.  And the Liberty Coupon program will encourage the behavior of "saving up" for those freedoms that people cherish the most, rather than just wasting Liberty Coupons on small trivial freedoms that don't really matter that much to them.  All in all, the staff seems enthusiastic about finding this common ground with the Freedom Seekers contingent out there, and plan to get this program rolling on a fast-track by July.
Disclaimer:  all stories in Bizarreville are fiction, even the ones that seem quite real.
During an interview a couple weeks ago, Congressman John Dingell from Michigan had an inadvertant slip of the tongue and let out the administration's next series of strategies in the Change You Can Believe In program.  Dingell is the longest serving congressman in the House, having been reelected an amazing 26 times.  He has kept the liberal vision alive during all that time, and with the recent change in power, seems was just unable to control his exhuberence.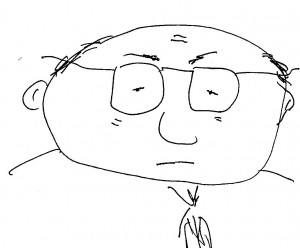 Dingell was quoted saying: "…it takes a long time to do the necessary administrative steps that will have to be taken to put legislation together to control the people."  The 'control the people' phrase set off a firestorm in conservative camps who immediately started probing into the next shoe-drop in the move toward socialism that is expected to be proposed by summer.  Under huge pressure, Mr. Edlard Smurf, spokesman for the administration finally relented and addressed the crowds.
"John has let the freaking cat out of the bag on our yet-to-be-announced program on tighter people control.  I guess he has been supporting this move for so long, that he just could no longer hold it in.  No matter.  Affectionately known as Project ViceGrip around here, it will be intended to quickly bring an end to the out-of-control freedoms that have simply lingered too long.  People have unfortunately been given too much choice…where to live, where to go for french fries, how to dance, where to go to college, what jobs to get…on and on.  And you see where it has gotten us?  To a country where some people live very well, and others live like crap.  It's just not fair, the President knows it, and you know it.  Our new ViceGrip program will be the great equalizer."
Smurf references how well tight control has worked with smoking.  By raising cigarette taxes and limiting where people can smoke, the government has been able to make a significant change in people's behavior.  And even though there are many people who continue to smoke, Smurf says that it is mainly confined to dirt bags, rednecks, drug users, and kids.   
Smurf says that their People control program will be a comprehensive roll-out, that will eventually rein in behaviors of all kind that the Leaders feel are unhealthy, unwise, unproductive, or unfair.  In some cases, there will be incentives to encourage good behavior…such as eating carrots instead of cheese balls, or walking to the market instead of driving.  Specific incentives have yet to be determined, but could include things like free movie tickets to G-rated shows, a case of Granola bars, or a 6-pack of prune juice.  Extraordinary good behavior could get you a free vacation in Cuba with Michael Moore as your host.
But in addition to the "carrot" approach, there will also be the "stick" …for misbehavior such as attending Tea Party rallies, listening to Glenn Beck, or making profit in a business.  Even something as simple as Working Hard will be watched closely in order to flush out anyone who tries to play the one-upsmanship game.  Extra paddy wagons will be appropriated to shuttle off these ne'er-do-wells to various holding cells for remedial realignment retraining. 
ViceGrip will be extended to the college admission process by nationalizing all colleges.  Smurf says that there is no feasible way to reach true equality over who gets in and who gets tossed…so a select Committee will decide.  And their decision will not be based solely on the semi-unfair traditional measures such as high school grades or the SAT scores.  No, the Committee will have the latitude to consider all objective and subjective factors when making their assignments…with the watchword being "equalizing".  Smurf said that those egghead prima donnas with the 1600 SAT scores may just find themselves enrolled at Bumf*#!k University next semester.
Dingell was later reached for comment, and said that he had originally wanted just a little more government control, but ViceGrip takes it far beyond his wildest dreams.  When asked how his suburban Detroit constituents will react to ViceGrip and whether this could influence his ability to go for a 27th term, Dingell said "I don't really give a sh!*t.  I'm ready to retire anyway."
Disclaimer:  all stories in Bizarreville are fiction, even the ones that seem real.
Forward-thinking speechwriters in Washington are drafting up a speech to be delivered by the President in the near future with a working title "Return of the Malaise".  It will borrow vignettes and excerpts from that classic speech by President Malaise in the late 1970's that seemed to capture the hearts of manic depressives, Wall Street bears, dope-smoking left wing marxists, Cubs fans, and the whole whacko subculture across the land.  Back then, the Malaise Master-in-Chief just seemed to have his thumb on the pulse of the nation.  And then he followed it up with profound leadership that brought us hyper-inflation, skyrocketing interest rates, hostages captured in Iran, and a bumbling rescue attempt featuring helicopters crashing into each other.  Few other leaders in our history have been able to ultimately bring the nation together quite like he did.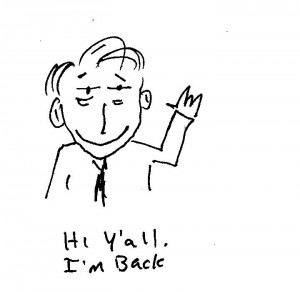 Writers plan to develop an infomercial-type speech using exerpts from Return of the Jedi and other Star Wars clips and storylines.  They want to use the scene where Luke Skywalker gets his hand cut off by Darth Vader, with a subliminal message that "these upcoming new taxes will feel like Washington is cutting off your hand, but we can sew-on a bionic hand, or at least a Hook temporarily to return some functionality to you.  And cover it in our new Health Care plan to boot!"  Writers also want to zero-in on the Darth Vader story:  good guy, turns very bad when he gets sucked into the Dark Side, then turns good at the very end of his life when he finally realizes what a numbskull he was.
The President believes that the best way to boost confidence is to start by driving down confidence as low as it will go…again, a page out of the Carter playbook.  He has said we're off to a good start with the 10 percent unemployment, nationalizing banks and autos, the burgeoning National Debt, and continuing to have government focus on stuff unimportant to the public.  But he believes there is more, much more that can and must be done to get consumer confidence at an all-time low…so that any improvement will seem like a major boost.  He cites as example the recent decrease in the increase in unemployment claims.  "Harry Reid and the national media went into a frenzy about that!"
Writers are hesitant about using the term "Malaise" again, and are searching Thesauruses to discover another word that will be as memorable.  The Vice President suggested using the term "Cluster F*!#", but the President allegedly told him, "Shut up, shut up, will you please just shut up….geez."
Disclaimer:  all stories in Bizarreville are fiction, even the ones that sound so real.
The President, finally faced with having to deal with the unemployment situation after fiddling around for his first year in office, has decided to make a Heartland Bus Tour…which he has chosen to call the "Stop Being Greedy & Start Creating Jobs" tour.  He wanted to add the words "You Bastards" after Greedy, but staffers advised against it because children might not understand the dark humor of it all…to which the President responded, "What humor?"  He plans to load the First Family and his key Economic Advisory Council in a converted school bus, which he named 'Air Shocks One', and hit the road ASAP.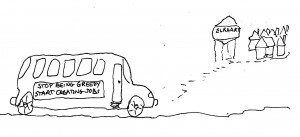 His first stop may be in Elkhart, Indiana, a favorite poster child of skyrocketing unemployment in the Midwest.  Elkhart, the RV capital of the world, will most certainly be taken to the woodshed, and chided for its heavy reliance on a single industry producing gas-guzzling behemoths into a highly-discretionary marketplace.  Insiders say that the President will suggest that, when times like this get tough, they should turn their RV manufacturing capacity into making Craftsman tool chests, gym lockers, or tool storage sheds…maybe even pole barns.  Flexibility, he will say, is the way to compete with the Chinese and other 3rd world nations in the future.
Another stop will be Elyria, Ohio.  The President knows he will need Ohio as a blue state, so may make several stops where unemployment is hovering around 11%.  Here's where he will make his Stop Greed pitch.  He plans to cite Muckford, Inc. as an example of a company that got so greedy that they laid off some secretaries…secretaries who used to fill out 210-page environmental data forms each month.  Bottom line:  it ended up causing forms to come in with incorrect font size, page breaks in the wrong spots, and generally bad grammar and capitalization.  The government had to step in and shut the plant down for willful form violations.  The President will say that it is time to stop the wanton profiteering, and get back to the days when companies lost money proudly but kept people on the payroll until the bitter end.
The tour will make a trip to Detroit, even though the President had visited there recently…attending the annual Detroit North American Auto Show, and marveling at the new technological advances coming soon.  During that trip, the President planned to take a test drive in a Chrysler high-performance future concept car, but it konked out in the parking lot and spewed oil all over his Hart Schaffner Marx designer suit pants.  He was, however, able to see the special exhibit which showed how to close down a 2500-employee auto assembly plant and bulldoze it down to flat earth in less than 30 days.  Time lapse photography was used in creating the film, which attracted huge crowds, and prompted comments from the President, "Now that's  American ingenuity and efficiency at work!"
They may also swing by Baltimore and revisit the Machine Shop where the President got an important photo op last week.  During that visit, the workers at the plant repeatedly asked him what he was planning to do about creating more good jobs, and when was it going to happen…but the President did a little lateral shuffle dance.  But he told the workers that they need to buckle down, and work harder and smarter if they want to compete long term.  Later, the shop foreman asked if he could show the President some new machinery, and have him grind some soft metal for the cameras…but the Secret Service quickly stepped in and said that might not be such a good idea.
When announcing plans for the Bus Tour, a reporter asked about his statement in the State of the Union speech where he promised $33 million tax credits to businesses in order to create job growth.  "Yes, I am in total support of these tax cr…cr…cred… carr…curr… a hommina, hommina, hommina… curr..curr… (cough, cough)…  curd…cuh… cuh…," he stammered before a rescuing senior aide said, "Sir, I believe they all know what you mean."
Disclaimer:  all stories in Bizarreville are fiction, even the ones that seem pretty real.
The President met with Republican congresspeople last week to call them obstructionist idiots, whiney cry babies who need changed, and meatloaf lovers.  He raked them over the coals for several hours, while trying to jam down a turkey club sandwich during pauses in the action.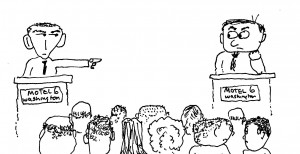 He then held out an olive branch of sorts and offered to have them participate in resolving the nation's difficulties…as long as they keep their stupid ideas to themselves.  "I see you GOPs as people who can ask good, respectful questions, challenging the real leaders on our ideas," said the President.  "You can also go get us coffee, and if you want to make a little extra money, perhaps shine our shoes.  You know, you guys can probably get 10 bucks a pair, plus tips…could haul down a helluva lot of dough…hey, I'd pay 20 skins for a first-class shoe shine myself."
The President chided them that they better help pass Health Care, or he would sign an Executive Order cancelling Health Care for all registered Republicans in government service.  "Can he do that?" asked a junior congressman from Alabama.  "Hey if these guys can whip up shady sweetheart deals for labor unions, and connive shams for certain pesky senators without legal repercussions, I guess they can do 'bout anything," responded a senior colleague.  The President told them that they had one week, no more, to get with the program…the cancellation order has been drafted and is sitting in his InBox.
Republican leaders reminded the President that they are in the super-minority, and were getting steamrollered by Democrats.  Previous attempts by GOP members to even suggest a change or two were met with spit takes that just got themselves and their staffers soaking wet.  "Nothing worse than getting splashed with coffee-laden drool from those germ-infested creeps…with all due respect, of course," commented one congressman.
They also reminded him of the recent elections in Massachusetts, New Jersey, and Virginia with big GOP victories, suggesting that the President's grand plans were fizzling with people.  But the President brushed that off, placing blame on himself for not communicating his message well enough with those citizens.  "There are some places in the country where people just don't seem to listen well," he said.  "Call it ADD, call it multi-tasking overload, call it thick skull syndrome.  But from now on, repetition, repetition, repetition…then when we think they've had enough, a repetition strudel for dessert."
There was some confusion during the session when the President said, "I'm not an idea log," which drew various snickers and cat-calls.  For some odd reason, the audience thought he said "ideologue", which would have certainly been an outright lie given his strong Marxist beliefs and his oft stated ultra-liberal positions that the government should run just about everything.  But later he clarified, "I just don't keep a chronology on every idea that comes my way.  I have high-paid flunkies that do that for me…and do it quite will, I might add."
When all was over, the President mingled with the crowd and gave big bear hugs to his adversarial colleagues.  "Hey I still love ya'," he said with a big smile.
Disclaimer:  all stories in Bizarreville are fiction, even the ones that seem pretty real.
An epidemic of Yawn Flu was reported by hospitals nationwide last night.  Doctors are puzzled by this sudden outbreak of cases that have numbered in the hundreds of thousands.  Emergency rooms were reported to have been backed up several blocks long in the wee hours.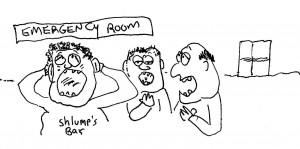 Normally considered a rare affliction, Yawn Flu forces its victims to yawn almost continuously, resulting in breathing difficulties.  Causes are not completely understood, but onset appears to be caused by some kind of external force that sucks all the oxygen out of its victims.  In many cases, the event seems to have been accompanied by an excruciatingly boring event that leaves an indelible pock mark on the victim's brain.
The treatment that works best according to yawnologists is to lay the victim down in bed, strap on an oxygen mask, and have the victim watch non-stop Three Stooges reels, featuring Curly.  Doctors say that Shemps are not nearly as effective, and are discouraged from use.  A more controversial treatment is to play Jimmy Buffet songs in the background, put a couple parrots in the room, and load the victim up with frozen margaritas.
Recovery can often take several days or weeks before the boredom toxins are fully flushed from bodily tissues.  And even after released, the victim can become reinfected by things as simple as watching a high school band perform during football halftime, calling a mother-in-law, or even waiting in line at a Starbucks.  So caution should always be used to keep the victim as far away from boredom triggers as possible.
Disclaimer:  all stories in Bizarreville are fiction, but you already knew that.
Many of the obscure cable networks are licking their chops at what could be a major, major ratings opportunity for them tonight.  Programming chiefs are scurring to rearrange schedules and poring through their archives to find and offer their best programming material for this once-in-a-blue-moon special night.
The excitement began to brew when recent polls were released showing that a record number of people would NOT be watching the President's State of the Union diatribe tonight.  Viewership could reach the lowest level since the Eisenhower administration.  Citizens who participated in Focus Group interviews showed frustration bordering on exasperation with the government's ineptitude when it comes to listening to the voices of people on the major issues of the day:  jobs, economy, jobs, health care, and jobs.  Respondents said, "If these candy-asses won't listen to us, then we won't listen to them.  Bring on the Animal Planet's Greatest Hits.  Bring on Paula Dean to give us a primer on the use of butter.  Bring on that thrill-packed basketball match between WhoCares College and Bum F*$#!  University."
With all the major networks and many news-oriented cable networks committed to covering the boring State of the Union speech, the even boring-er Republican response, and the epitome of boring Talking Head analysis of what was just said, tens of millions of TV watchers will be power-pushing the remote button to find something, anything that would have just a modicum of interest.
Many obscure cable networks have sent emergency emails to their advertisers informing them that ad rates will be going up by 50% or more during this 2-hour time slot…almost like their version of SuperBowl Sunday.  Not surprisingly, the networks have said they have gotten very little pushback on this hike.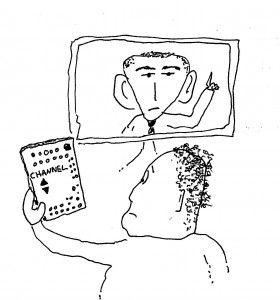 Disclaimer:  all stories in Bizarreville are fiction, even the ones that sound like they could be real.