Harry Reid exercising his silver tongue yet again
Harry "Silver tongue" Reid managed to trip over his yonk this week when he referred to fellow Senator Kirsten Gillibrand as the "hottest person in the Senate".  Later, he clarified the statement, and apologized to anyone who misconstrued his intent.  He said that he meant "hot" in terms of someone who is full of action and energy at dreaming up new creative laws, finding new ways to get votes, and pushing through legislation using time-honored techniques.  He went on to explain in no way he meant anything sexual by the comment.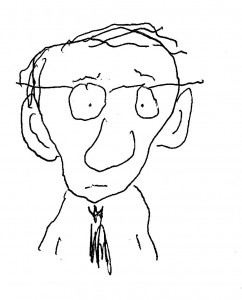 "She does not even appeal to me in any way.  I mean, other Senators…women and men…are more attractive to me personally.  But they can't vote like she can."
At the news conference, one reporter said, "Senator, excuse me, but with all due respect, you're just plain lying, sir.  You are a lying a$$#*le who has lied his entire life, lied to friends, lied to family, and lied to voters to gain favors."
Reid responded to the reporter by telling him he was a liar.  He said that he had read many of his articles, and they were all "chock full of lies, mistruths, and obnoxious exaggerations."  When asked by the reporter to name one example, Reid replied that it would be "far easier to cite examples of times when you told the truth.  But, frankly my friend, I haven't come across any yet."
That seemed to shut up the reporter.  Meanwhile, Reid turned to another reporter who asked who he was favoring to win the national championship in college football.  "My money is on UNLV," he replied.  When challenged by the reporter that the team was unlikely to reach the championship game, given their pathetic 0-3 start, Reid replied, "You're a liar, too.  Next question?"
Disclaimer:  all stories in Bizarreville are fiction, even the ones you would swear are real.
Tags: harry reid, harry reid hottest person in chamber, hottest person in senate, political satire
This entry was posted on Wednesday, September 22nd, 2010 at 12:39 am and is filed under Congrass, Life in Bizarreville. You can follow any responses to this entry through the RSS 2.0 feed. You can leave a response, or trackback from your own site.