'People Control' Dingell plan leaks out
During an interview a couple weeks ago, Congressman John Dingell from Michigan had an inadvertant slip of the tongue and let out the administration's next series of strategies in the Change You Can Believe In program.  Dingell is the longest serving congressman in the House, having been reelected an amazing 26 times.  He has kept the liberal vision alive during all that time, and with the recent change in power, seems was just unable to control his exhuberence.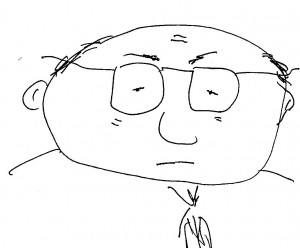 Dingell was quoted saying: "…it takes a long time to do the necessary administrative steps that will have to be taken to put legislation together to control the people."  The 'control the people' phrase set off a firestorm in conservative camps who immediately started probing into the next shoe-drop in the move toward socialism that is expected to be proposed by summer.  Under huge pressure, Mr. Edlard Smurf, spokesman for the administration finally relented and addressed the crowds.
"John has let the freaking cat out of the bag on our yet-to-be-announced program on tighter people control.  I guess he has been supporting this move for so long, that he just could no longer hold it in.  No matter.  Affectionately known as Project ViceGrip around here, it will be intended to quickly bring an end to the out-of-control freedoms that have simply lingered too long.  People have unfortunately been given too much choice…where to live, where to go for french fries, how to dance, where to go to college, what jobs to get…on and on.  And you see where it has gotten us?  To a country where some people live very well, and others live like crap.  It's just not fair, the President knows it, and you know it.  Our new ViceGrip program will be the great equalizer."
Smurf references how well tight control has worked with smoking.  By raising cigarette taxes and limiting where people can smoke, the government has been able to make a significant change in people's behavior.  And even though there are many people who continue to smoke, Smurf says that it is mainly confined to dirt bags, rednecks, drug users, and kids.   
Smurf says that their People control program will be a comprehensive roll-out, that will eventually rein in behaviors of all kind that the Leaders feel are unhealthy, unwise, unproductive, or unfair.  In some cases, there will be incentives to encourage good behavior…such as eating carrots instead of cheese balls, or walking to the market instead of driving.  Specific incentives have yet to be determined, but could include things like free movie tickets to G-rated shows, a case of Granola bars, or a 6-pack of prune juice.  Extraordinary good behavior could get you a free vacation in Cuba with Michael Moore as your host.
But in addition to the "carrot" approach, there will also be the "stick" …for misbehavior such as attending Tea Party rallies, listening to Glenn Beck, or making profit in a business.  Even something as simple as Working Hard will be watched closely in order to flush out anyone who tries to play the one-upsmanship game.  Extra paddy wagons will be appropriated to shuttle off these ne'er-do-wells to various holding cells for remedial realignment retraining. 
ViceGrip will be extended to the college admission process by nationalizing all colleges.  Smurf says that there is no feasible way to reach true equality over who gets in and who gets tossed…so a select Committee will decide.  And their decision will not be based solely on the semi-unfair traditional measures such as high school grades or the SAT scores.  No, the Committee will have the latitude to consider all objective and subjective factors when making their assignments…with the watchword being "equalizing".  Smurf said that those egghead prima donnas with the 1600 SAT scores may just find themselves enrolled at Bumf*#!k University next semester.
Dingell was later reached for comment, and said that he had originally wanted just a little more government control, but ViceGrip takes it far beyond his wildest dreams.  When asked how his suburban Detroit constituents will react to ViceGrip and whether this could influence his ability to go for a 27th term, Dingell said "I don't really give a sh!*t.  I'm ready to retire anyway."
Disclaimer:  all stories in Bizarreville are fiction, even the ones that seem real.
Tags: dingell people control quote, dingell quote, obama, obamacare, political satire, socialism
This entry was posted on Wednesday, April 14th, 2010 at 2:28 am and is filed under Commies. You can follow any responses to this entry through the RSS 2.0 feed. You can leave a response, or trackback from your own site.