Archive for January 7th, 2012
"Romney is our guy," emphatically stated one of the senior members of the 2012 Bizarreville Republican Election Central Committee, who preferred to remain anonymous.  He stated that it was important that the caucus/primary process continue as planned as a show of good faith, but the Committee had already decided the outcome.  Cash, ground forces, and other means of gentle persuasion would naturally be used, he said, to ensure the predicted result happens.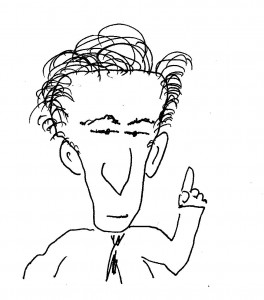 The committeeman was asked what qualities Romney brought to the table that made him their top guy…was it his record of distinct leadership as a state governor in adjusting his personal belief system to adapt to his liberal constituency, his success as a small businessman as a management consultant who acquired and split up businesses, his deft leadership over the bureaucratic nightmare of an Olympics, his never having experienced a hangover, his middle-of-the-road core principles allowing him to feel strongly on both sides of any argument?
"No, frankly he just knows how to pound sand better than the others.  Romney has time and time again proven he can respond to adversity, and use the proper amount of sand pounding in the right crevices to disable his opponents.  Look at how he was able to neuter all his Republican adversaries…and do it without being spotted as the culprit.  Each time one guy popped ahead a little bit in the polls, some information about the candidate mysteriously turned up.  Then he and his ground troops saturated the media systems with the news, twisting and embellishing it at each step…and doing it surreptitiously so no one knew he was doing it.  It was magic. This is the kind of stuff that Nixon and his kooky henchmen would be proud of…probably give them some sort of Presidential medal and a free hot lunch at the White House."
The committeeman was asked if he had any proof that Romney was behind all this chicanery.  "What chicanery?  This is politics, Home Boy.  If you're too undersized to play, go find another sandbox.  This is the big leagues."
There is still a long road ahead before this result becomes official.  But clearly this breaking news is a key salvo that may convince some of the candidates to avoid squandering their life savings on a hopeless quest…but then again, what are savings for if they can't be squandered on hopeless quests now and then?
Disclaimer:  all stories in Bizarreville are fiction, even the ones that seem so darn real.