Archive for January, 2012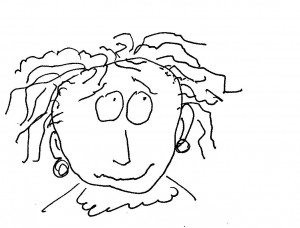 Dear Mr. President,
As I sat in that House gallery, listening to your stirring State of the Union speech, I could not help but be inspired by you once again.  You are the leader who speaks to my heart…speaks like no one else has ever done.  Every word was like a little nugget of gold, flowing from your lips like warm butter dripping off an English muffin on a Saturday morning.  It was dreamy.
When you spoke of nailing those millionaires by jacking up their taxes, I was reminded of my poor old late grandfather.  He was never a rich man.  But he worked hard…worked especially hard around April 15th to dodge taxes, claim false deductions, and contrive loopholes.  He helped our family by providing us with a nice living.  We never had much, but you know what?  We didn't know any better.  That is until my friend Sheila told me about how her grandfather bought her a brand new pony for Christmas, while my grandfather gave me a garage sale little doll that wreaked like motor oil.  Like it had been sitting in a garage on the auto accessories shelf, or something.  I hated my grandfather for a while, until he told me about stall cleanup duty…then my doll didn't seem so bad, and the smell was less putrid.
When you talked about leveling the playing field, I was reminded of my brother-in-law.  He is a man who prays and goes to church every day, but for reasons beyond his control, he has been unable to hold a job.  True, he hasn't really pounded the pavement to look for a job, but he has managed to make it over to the unemployment office religiously to pick up his unemployment check and food stamps.  He is like many who continue to be victimized by the evil people on Wall Street, and just need a few enhanced entitlements to get by.  He, and his drinking buddies who are sadly in a similar fix, just want a little safety net to pay the bar tab and maybe give the bartender a small tip…hey, maybe shoot a game of pool.  Is that too much to ask from those greedy rich people?
I was enchanted with how you managed to blame everyone except yourself for the pathetic state of our Union.  I, myself, struggle so much when I screw something up, and often end up shouldering the blame.  I just can't seem to find someone convenient to blame, some way to dodge the bullet, some way to spin the event so that I come out harmless.  But when I watch you do it, I become inspired.  My goodness, you've had one of the worst performance records since Herbert Hoover, yet you never have taken a single ounce of blame.  I loved the way you blamed that old nasty Bush for your problems for 3 years, blamed Republicans in Congress for being non-cooperative.  And watching you spin those facts to make it sound like the economy is healthy…if only I could have your talent.
Your "America, Built to Last" reminds me of our nation's automaking industry and how it needs to be rebuilt.  I bought a Chrysler last year, and it's been in the shop about 30% of the time.  Hell, the rearview mirror fell off.  But I guess that's what you mean when you challenge us all to focus on the manufacturing industries here…build more junky cars and sell them to the Chinese as payment instead of cash.  It will not only help the automakers, but also the after-market companies that have to make replacement parts for the crap that keeps on breaking.  The bottom line is that it is all about jobs:  good overpaid jobs for underworked workers.  You've got my support.  I just encouraged my sister to go out and buy a Buick.  She asked me why should she buy such a piece of total crap.  And I said:  Because it's your duty.
Thank you again for such an uplifting speech, and I look forward to re-electing you for at least 4 more years.  I understand the Mission, and you have my full support.
Sincerely,
Nancy P.
Disclaimer:  all stories and letters in Bizarreville are fiction.
Romney, the newly crowned king of Pious Baloney, has continued to merchandise this new brand of fresh vocal lunchmeat.  In various recent campaign appearances, he has shaved off several slices, and delivered it on a soggy hoagy bun to waiting media reporters…who promptly snarfed it down like it was guacamole at a Super Bowl party.  Here are some exerpts: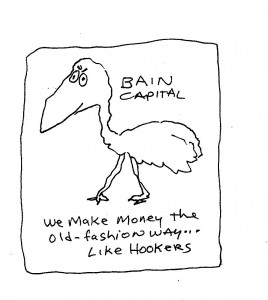 -Romney compared running the Bain Vulture Capital firm was no different than the President baling out the auto industry.  Chainsaw Mitt vaporized dozens of companies, shuttered scores of factories, and fired thousands of people so that his venture investors did not go broke and lose their jobs.  He admitted that there had to be some pain, while he was shutting down companies in order to save them, likening it to the President letting GM go bankrupt and eliminating all value in shareholders' 401K programs, so it could be taken over by the federal government and get the company properly refocused on electric car production.  He also referenced that he was no different than the Richard Gere guy in the Pretty Woman movie, and that people kept coming out to watch the movie regardless.  Romney did say that he would not have allowed the Hostess Baking Company to go bankrupt, but that was mostly because he likes Twinkies.
-He insisted that the reason he enacted RomneyCare and other liberal policies while governor was because that is what the state's citizens wanted.  He said that he truly had to go to the restroom almost every day and empty his stomach, as he reluctantly signed the whacko bills into law.  It was tough, and required buying caseloads of Maalox and various suppositories…but sometimes, he said, you have to be stupid in order to be smart.  He got a rousing round of applause from backers on that last line.
-He indicated that he stood ready to eliminate the bitter divisiveness in politics…one day after pounding Gingrich with an enormous truth-barren ad campaign to destroy his hopes.  It was reported that 96% of his PAC's funding was earmarked to draw and quarter Gingrich.  But Romney claimed that he did not know anything about the butcher-job, because he was too busy reading the F section of the dictionary.  He then spouted several 5 syllable F words to prove his point.
-Romney claimed that his suit is not empty, not even close to being empty.  When asked why he thought he put audience listeners to sleep with his dispassionate droning on almost every subject, he responded that it was probably because Gingrich and other opponents caused them to lose sleep with their lines of utter nonsense and unworkable policies of change.  He promised to enact tax breaks for the purchase of 5-hour energy juice as part of his Economic plan, and distribute the jolt drinks free to the homeless and jobless.
-When asked about his history of losing elections, he responded that deep down inside he really wanted to lose those elections.  He said he enjoyed the campaigns, but really did not look forward to the prospect of actually doing such a boring job and working with such legendary numbskulls.  He chuckled and said he was only kidding, and then winked.
-Romney was asked about the secrets to his success in the debates.  He responded that partly it was because he could deliver political rhetoric as fast as a professional speed-talker who just slammed down a Venti at Starbucks.  He claimed that he has golden cliches in his hip pocket that he hasn't even used yet, saving them for the general election campaign.  He reminded all that his father was the president of American Motors, and had to sell freaking Ramblers to the public…so he comes from a genetic line of proven silver tongue specialists.
-He was finally asked how come he was, in his words, so successful in a wide variety of leadership positions, in such totally different lines of work that seemingly would each require high levels of expertise.  He responded that, confidentially, he never developed a lick of expertise in any of those business/government entities, but was able to hire good people to cover for him.  He said that's what leadership is all about…hiring good people, setting lofty goals, developing execution plans, that sort of thing.  One snide reporter added, "then conveniently baling out at the right moment so you couldn't be held accountable for pathetic results."  Romney smiled at the comment, then turned and whispered something to a top aide.
Disclaimer:  All stories in Bizarreville are fiction, even ones that have a ring of truth.
"Romney is our guy," emphatically stated one of the senior members of the 2012 Bizarreville Republican Election Central Committee, who preferred to remain anonymous.  He stated that it was important that the caucus/primary process continue as planned as a show of good faith, but the Committee had already decided the outcome.  Cash, ground forces, and other means of gentle persuasion would naturally be used, he said, to ensure the predicted result happens.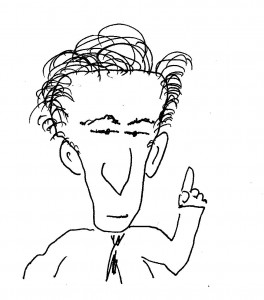 The committeeman was asked what qualities Romney brought to the table that made him their top guy…was it his record of distinct leadership as a state governor in adjusting his personal belief system to adapt to his liberal constituency, his success as a small businessman as a management consultant who acquired and split up businesses, his deft leadership over the bureaucratic nightmare of an Olympics, his never having experienced a hangover, his middle-of-the-road core principles allowing him to feel strongly on both sides of any argument?
"No, frankly he just knows how to pound sand better than the others.  Romney has time and time again proven he can respond to adversity, and use the proper amount of sand pounding in the right crevices to disable his opponents.  Look at how he was able to neuter all his Republican adversaries…and do it without being spotted as the culprit.  Each time one guy popped ahead a little bit in the polls, some information about the candidate mysteriously turned up.  Then he and his ground troops saturated the media systems with the news, twisting and embellishing it at each step…and doing it surreptitiously so no one knew he was doing it.  It was magic. This is the kind of stuff that Nixon and his kooky henchmen would be proud of…probably give them some sort of Presidential medal and a free hot lunch at the White House."
The committeeman was asked if he had any proof that Romney was behind all this chicanery.  "What chicanery?  This is politics, Home Boy.  If you're too undersized to play, go find another sandbox.  This is the big leagues."
There is still a long road ahead before this result becomes official.  But clearly this breaking news is a key salvo that may convince some of the candidates to avoid squandering their life savings on a hopeless quest…but then again, what are savings for if they can't be squandered on hopeless quests now and then?
Disclaimer:  all stories in Bizarreville are fiction, even the ones that seem so darn real.